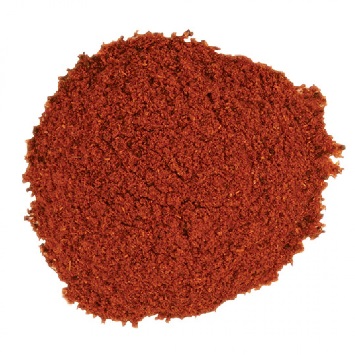 Ground Paprika
Taste – There is a  colourful and savoury aspect to the spice. It adds awesome flavor to dry rubs, and it punches up soups and stews. 
Health Benefits – Promotes healthy vision, high in nutrients, reduces inflammation, improves your cholesterol levels, has anticancer properties, improves blood sugar control, easy to add to your diet, important for healthy blood.
https://www.healthline.com/nutrition/paprika-benefits
Quantities Available – 100g, 500g, 1kg.